CALL FOR A FREE CONSULTATION NOW!
WE ARE HUNTER DOUGLAS SPECIALISTS.
LUMINETTE® PRIVACY SHEERS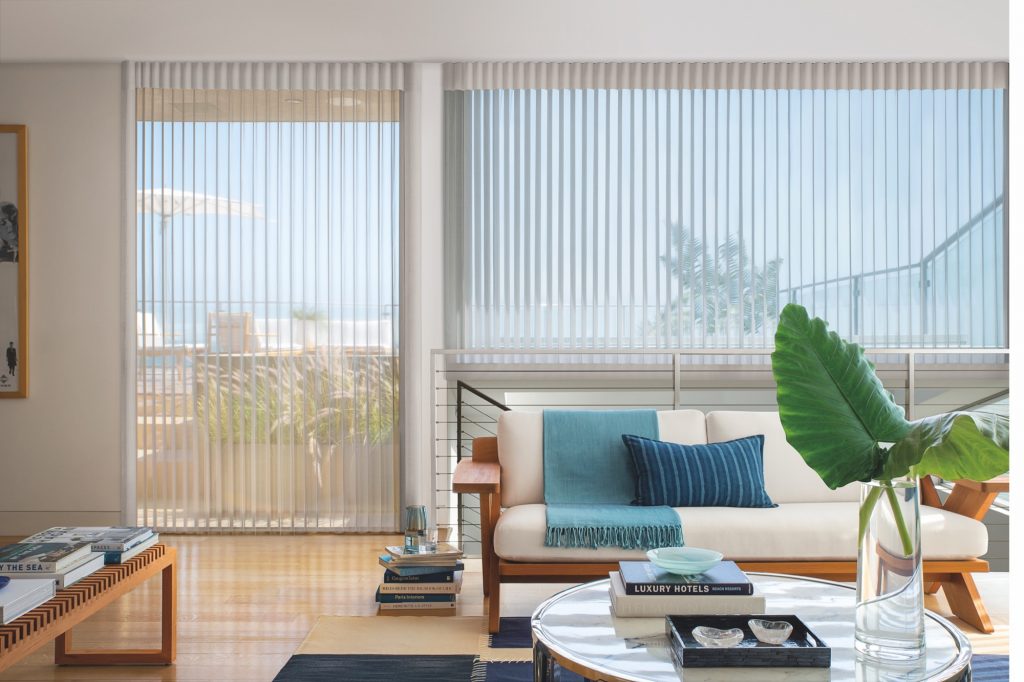 For wide windows and sliding doors, our Luminette® Privacy Sheers come in an array of sheer and drapery-like fabrics for unlimited light-control and privacy options.
SILHOUETTE® WINDOW SHADINGS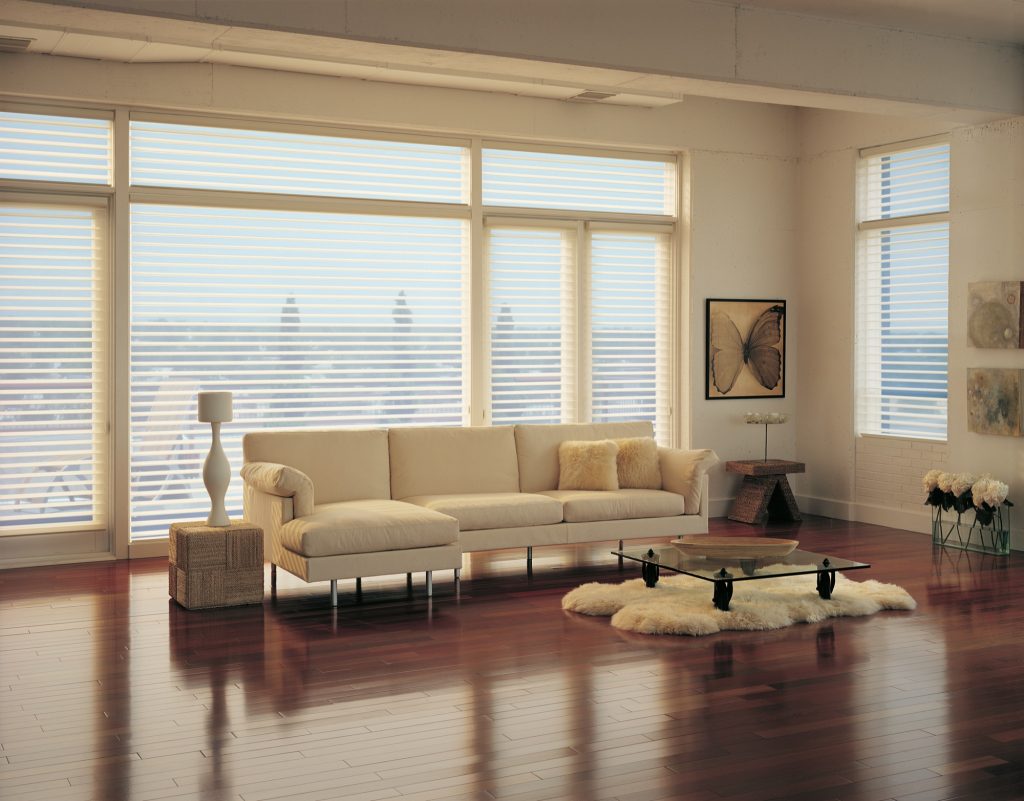 WINDOWS THAT GLOW
​The S-shaped vanes of Silhouette® Window Shadings are an engineering triumph that we're proud to call our own. The vanes appear to magically float between two sheer panels to create an elegant shading with beauty and brains. With the vanes open the sheers provide light diffusion and daytime privacy, while still allowing you to see out the window. Simply adjust the vanes for greater light deflection and privacy.
Pirouette® Window Shadings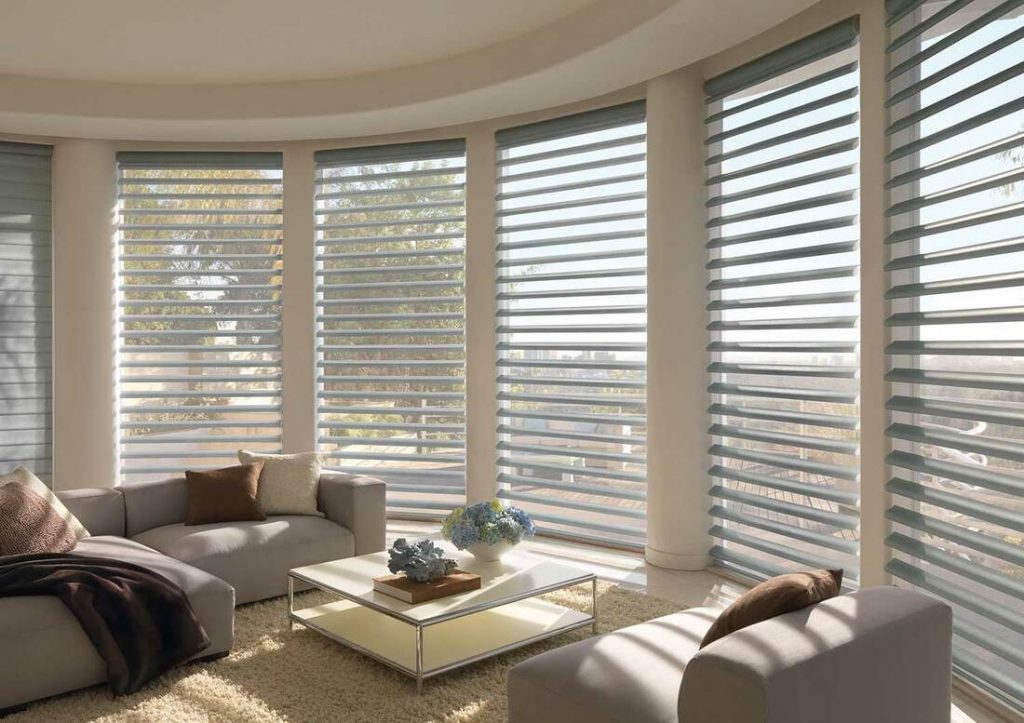 TRANSFORM THE SUN WITH WINDOW SHADES
Soft horizontal fabric vanes that float on a sheer backing allow you to achieve infinite combinations of light control, view-through and privacy. The sheer fabric back panel diffuses sunlight, transforming it into a warm glow while filtering out UV rays.
Duette® Honecomb Shades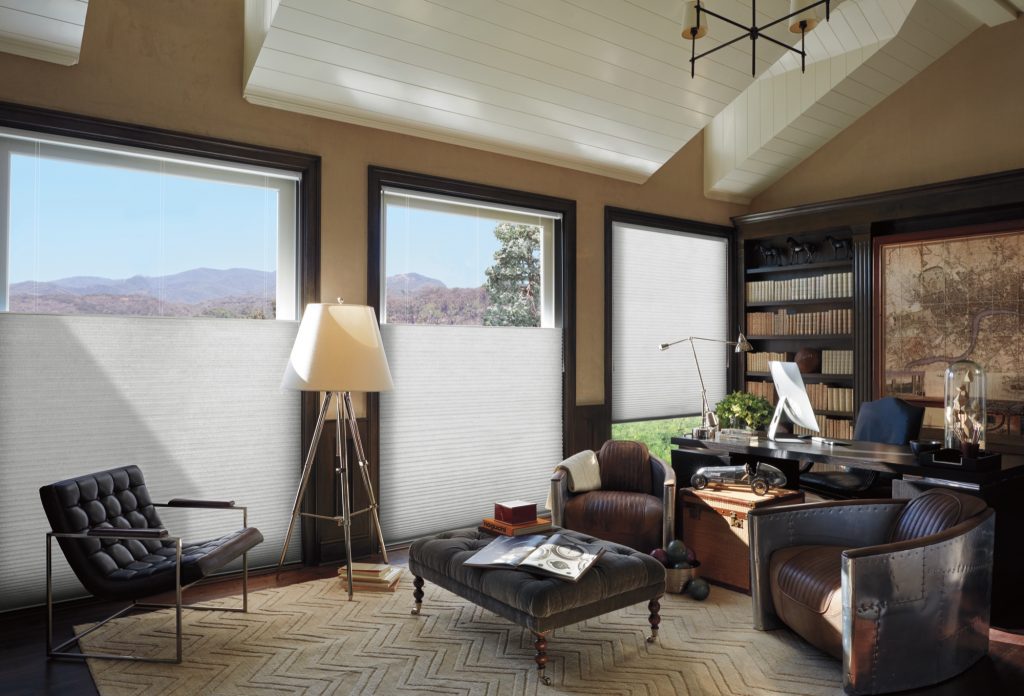 INTRODUCING LIGHT LOCK WINDOW SHADES
​Duette® Honeycomb Shades with LightLock™ use unique U-shaped side channels that overlap the front and back of the shades. The secret to the near room darkening lies within the patent-pending side channel design—which features rows of specially shaped micro-ridges, optimized to absorb or deflect nearly all incoming light while preventing the light from seeping into the room.
Vignette® Modern Roman Shades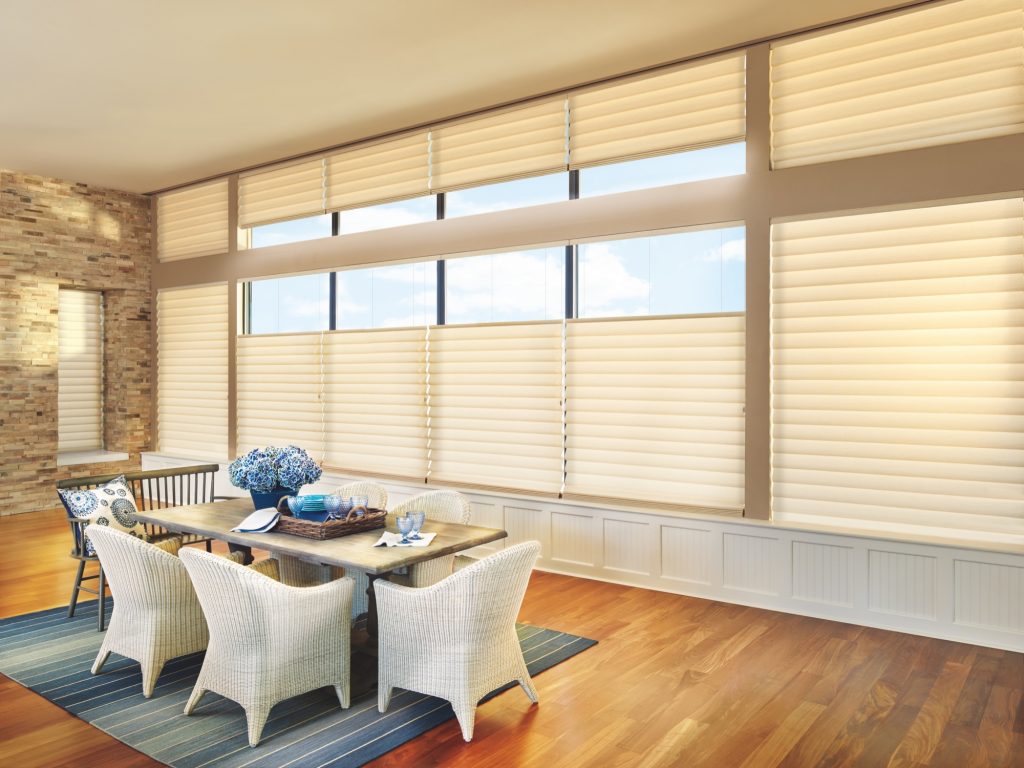 INTRODUCING VIGNETTE® DUOLITE® WINDOW SHADES
The Duolite dual-opacity option perfectly answers your desire for the best of both worlds—soft, natural light or soothing darkness. Now available on Vignette® Modern Roman Shades, this revolutionary design combines a light-filtering or sheer front shade with a room-darkening back panel that both roll on a single roller. It's day-night convenience at your fingertips. ​
Solera®​ Soft Shades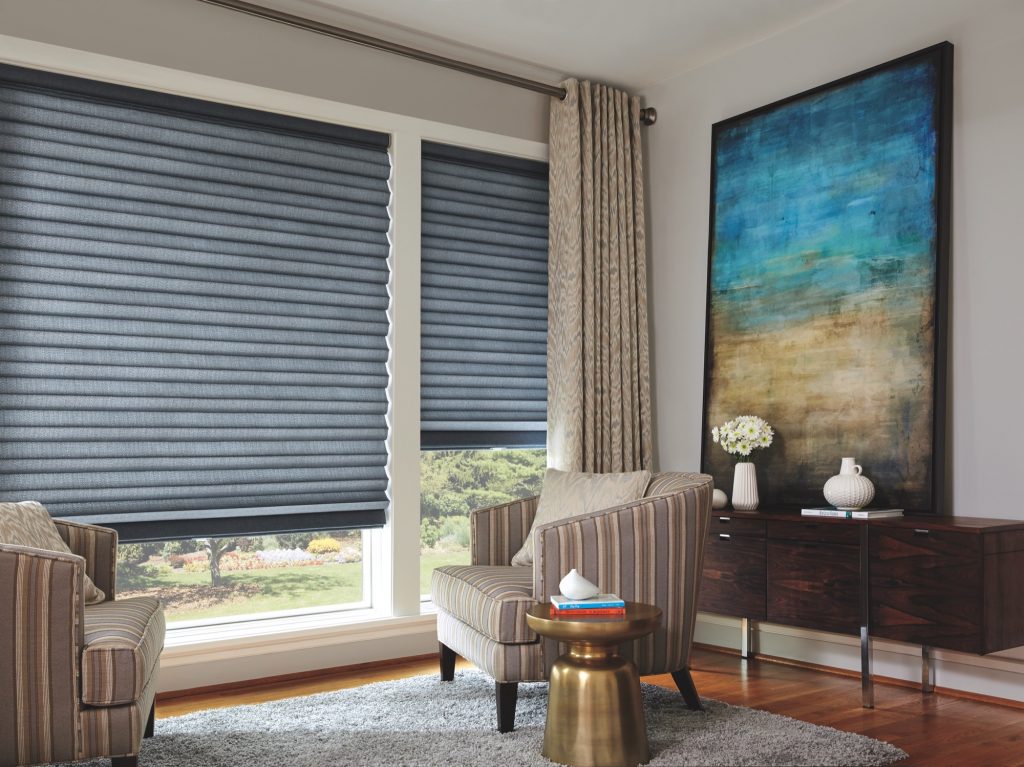 SIMPLICITY MEETS SOPHISTICATION – WINDOW SHADES
Solera® Soft Shades combine the soft, sculpted look of Roman shades with the energy efficiency and simplicity of a cellular shade. The soft folds create pockets that trap air and increase insulating properties.
Sonnette™ Cellular Roller Shades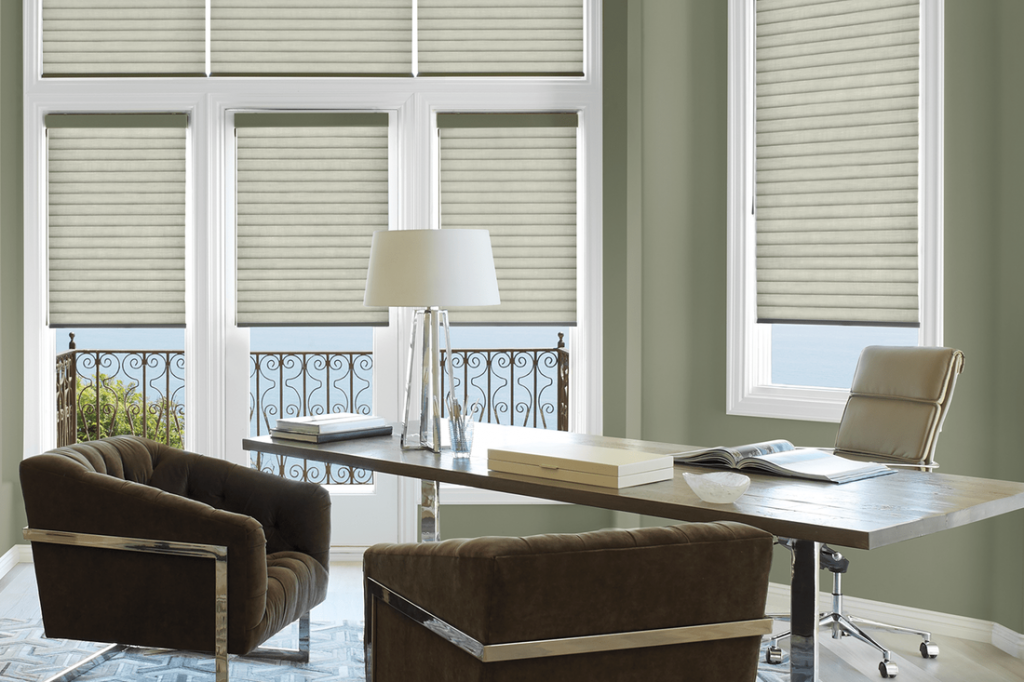 A FRESH TAKE ON ROLLER SHADES
Sonnette™ Cellular Roller Shades combine the simplicity of a roller shade with the insulating construction of a honeycomb shade. Their softly contoured design creates a unique, dimensional aesthetic that will add style to any décor, while two layers of fabric softly diffuse light for a beautiful glow at the window.
Design Studio™ Side Panels, Drapery & Shades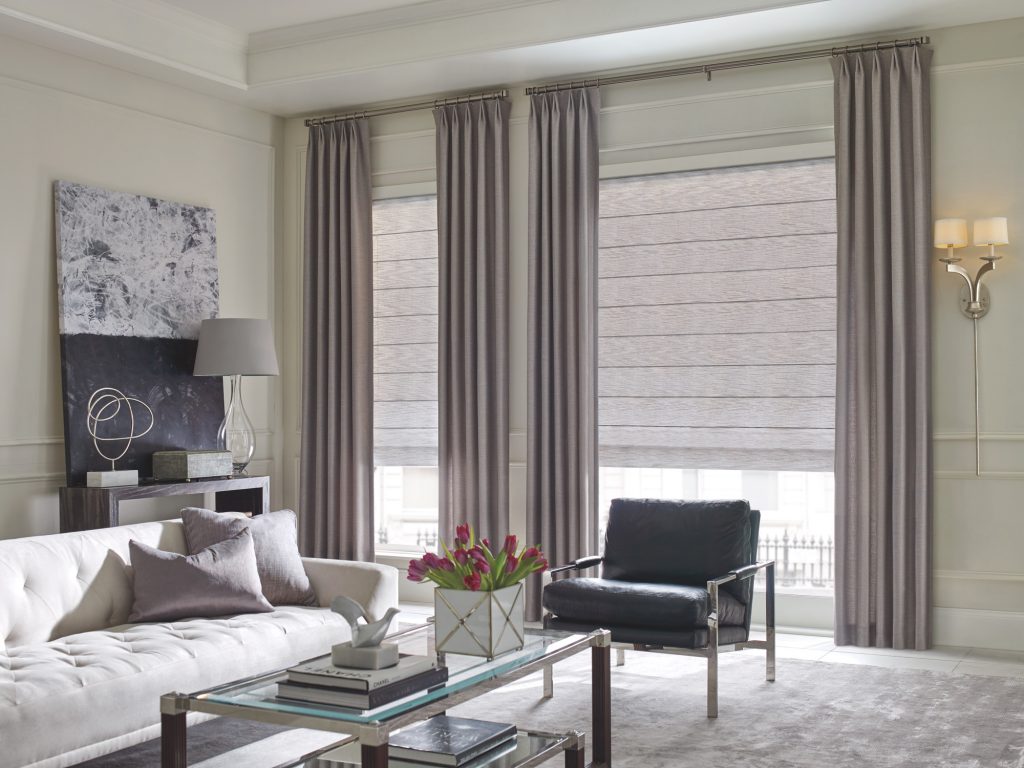 Design Studio™ Roman Shades come in a wide variety of timeless fabrics and four traditional styles. Customize them even further with tapes, trims and complementary valances.
Product Videos